Hotel Reservation
The organizers of the APAO congress have secured competitive rates at a variety of hotels near the Bali Nusa Dua Convention Center (BNDCC) to accommodate delegates with different budgets and preferences. Hotel reservations will open in October and are subject to availability. It is advisable to book your preferred hotel as soon as possible.
Selected Hotel
| | |
| --- | --- |
| Hotel | Distance to the Congress Venue |
| Novotel Bali Benoa | 3.8 km to BNDCC – 10-minute drive |
| Nusa Dua Beach Hotel & SPA | 550 m to BNDCC – 3-minute walk |
| Melia Bali | 1.1 km to BNDCC – 4-minute drive |
| The Westin Resort Nusa Dua | 450 m to BNDCC – 3-minute walk |
| Sofitel Bali Nusa Dua Beach Resort | 1.0 km to BNDCC – 4-minute drive |
| The Laguna | 1.2 Km to BNDCC – 4-minute drive |
| The Ritz-Carlton, Bali | 6.6KM to BNDCC – 16-minute drive |
Please note that room availability is subject to change, and rates may vary based on the dates selected. For the most up-to-date information, please refer to the booking system.
Additional Hotel information is available on the hotel reservation page within the Congress system.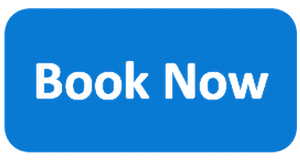 Group Booking
Only available for group booking of more than 5 rooms during the Congress period.
For group reservation, please contact APAO secretariat at accommodation@apaophth.org.
Hotel Reservations
Only delegates who have registered for the APAO 2024 Congress and
settled their registration fees can reserve hotel rooms through the Congress
system.
Please be advised that booking any of the hotels listed above requires
full payment in advance. Hotel reservation opens for all delegates in October.
Amendment and Cancellation Policy
Please refer to the respective hotel's confirmation for amendments or cancellation policies fees.
For any special requests, booking amendments and cancellation, you may liaise with the hotel directly by providing your booking's ID, provided upon completion of booking.
Note
The standard check-in time will be at 2pm local time and check-out time at 12pm. Early check-in or late check-out will be subject to availability and may incur surcharges.
Room upgrades, extra beds and airport pick-up may be available upon request and are subject to extra expense.
Shuttle buses are only available at specific hotels and times.
Shuttle Bus Route
| | |
| --- | --- |
| No | SHUTTLE SERVICE ROUTES |
| 1 | Sofitel – Grand Whiz – Nusa Dua Beach – BNDCC |
| 2 | Melia – The Laguna – The Westin – BNDCC |
| 3 | Novotel – Courtyard BNDCC |
| 4 | Grand Hyatt – BNDCC |
| 5 | Mercure – Santika – Renaissance – BNDCC |
| 6 | Conrad – IBIS Style – BNDCC |
Shuttle Bus Schedule
Airport Pick-up
Airport pick-up service is offered by APAO 2024 Local organizer. If you have any inquiries, please send an email to rovani.aliff@panorama-destination.com/kandita.citra@panorama-destination.com.
Disclaimer:
The above hotel information is collected and provided by the local event organizer. Delegates are welcome to compare or reserve a hotel booking through other platforms. APAO is not responsible for the services and policies imposed by the relevant hotel nor liabilities for, any injury, damage, or loss suffered on account of any conditions, actions, or omissions that are beyond its reasonable control.
BEWARE OF UNAUTHORIZED AGENCIES PRETENDING TO PROVIDE SERVICES USING APAO BRAND 
Fraudulent companies, impersonating APAO or falsely suggesting a relationship with APAO, may contact you directly via email or you might find them on the Internet. Solicitations range from selling registrant lists to registering for the meeting to securing hotel rooms. Always double-check that the company is in fact an official contractor by looking on the APAO's website or emailing exhibition@apaophth.org.
Note: Correspondence coming from APAO will have an apaophth.org email address. If you believe you may have been the attempted or actual victim of fraud, report your experience to secretariat@apaophth.org.